Share
Close
A Weekend of Practice - Present Power, Meditation, Pranayama, and Yoga Nidra
$275
•
Purchase required to enroll
with
Beryl Bender Birch, E RYT, Founder and Director of The Hard & The Soft Yoga Institute


Session Times:
Friday, March 15: 6:00 to 8:30PM
Saturday, March 16: 9:00AM to 12:00PM & 1:30-4:30PM
Sunday, March 17: 9:00AM to 12:00PM
Full Workshop Fee: $275 Full Weekend
Register a week in advance for 5% off. Use Coupon Code: BERYL
Members: Register a week in advance for 10% off. Use Coupon Code: BERYL10
Yoga is not synonymous with asana, even though most of the general public thinks so. Yoga is about learning to pay attention. All the practices direct us to focus our attention on one thing, and as we practice and breathe and learn to focus, our minds get quieter. We begin to see things that were previously too clouded by the busy-ness of the mind to see. We like this. We feel more centered, more relaxed. And one day, maybe all at once, and maybe little by little, we "get" it, we wake up. And what do we wake up to? The realization that there really is only ONE of us here. And that is the experience of yoga - the connection with the True Self. We cannot conceptualize, define, or explain it. We can only have it. It is an experience of boundlessness, and it is born of practice.
No one can teach us yoga, really. Teachers can only pass along a set of instructions to follow, and if we follow those instructions, perhaps that will lead us to the experience. Once that happens, a transformation occurs, we change. We become more conscious, more aware, more compassionate, more, well, connected. And that is the point of all the work - to recognize there really is no such things as "other." It becomes impossible to ignore the suffering of the world and we realize that the whole point of our life is to serve. Seva isn't something you do part time, or only on Wednesday afternoons - it's a lifestyle. It's an awareness you bring into every aspect of your life. Everything you do is with compassion and awareness - and this comes from years of practice and paying attention.
Friday Evening with Beryl
Friday, March 15: 6:00PM - 8:30PM
WHY ARE YOU HERE?
Our first evening with Beryl will begin with yoga philosophy discussion, light asana and complete the evening with a yoga nidra session.
Saturday Morning with Beryl
Saturday, March 16: 9:00AM - 12:00PM
DETOX FOR BODY AND MIND - Meditation and Present Power asana sequence (a combination of 1st and 2nd series postures) - variations and modifications welcome for all body types and abilities - This cleansing and balancing practice will focus on building agni and burning samskaras.
Saturday Afternoon with Beryl
Saturday, March 16: 1:30PM - 4:30PM
YOGA SUTRA DISCUSSION & MEDITATION - Pranayama practice and philosophy (no asana) - lively interactive discussion with the sanga (gathering) - bring a copy of The Yoga Sutras (extra books will be available).
Sunday with Beryl
Sunday, March 16: 9:00AM - 12:00PM
WHY ALIGNMENT MATTERS - Meditation and Present Power asana sequence - focus on alignment and movement of prana throughout system, via the nadis. A group Q and A with Beryl and book signing, photo op to finish out the weekend.
Beryl Bender Birch, E RYT, Founder and Director of The Hard & The Soft Yoga Institute
(the internationally renowned and highly respected teacher certification school), has been teaching yoga since 1974. She is the best-selling author of several books on yoga, including
Power Yoga
.
Beryl is a renowned teacher, not only for her knowledge of classical yoga and her studies of the Yoga Sutra, but for her abilities to brilliantly and intuitively access a student's weaknesses and misalignments, both physically and psychologically, and prescribe specific yoga practices for healing and growth. Her down to earth, accessible style of teaching has made her a beloved and highly sought after teacher.
Beryl coined the term "power yoga" and her Power Yoga classes in New York (and workshops all over the country) were the first and original "power" yoga program. Based on the astanga sequences (Beryl's personal practice since 1979), Beryl adapted the power practice for athletes of all sports, ages, and abilities, which is one of the reasons the program rocketed to success. Her first book,
Power Yoga
, was published in 1995
and sold nearly 300,000 copies.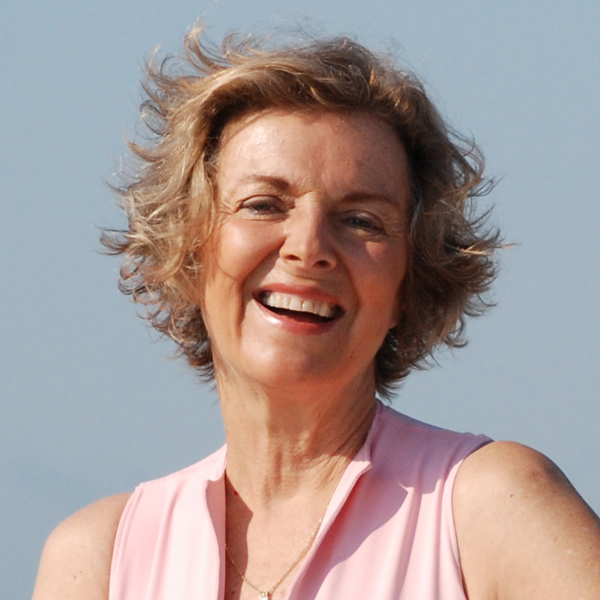 Cancellation policy Cancel more than one week in advance and receive a full refund. Cancel within 7 days and receive a credit to your account.
Schedule