Share
Close
Open Your Heart to Love
$45
•
Purchase required to enroll
with Barb Lowes, Reiki Master, E-RYT 500 and Becca Herrington, Medicine Woman

3:00-4:30, Sunday, February 9, 2020
$45
Register a week in advance for 5% off. Use Coupon Code: SHAMANIC
Members: Register a week in advance for 10% off. Use Coupon Code: SHAMANIC10
Join Barb Lowes and Becca Herrington for this very special opportunity to combine Shamanic practices with Yogic and Reiki philosophy. This is a very powerful time to open your heart with love between the eve of the Full Snow Moon and Valentines Day.
We will begin together by drinking a dose of Hawthorne Elixir. This is the herb of the heart. The Hawthorne berries, leaves and flowers are rich in antioxidants and bioflavonoids. It is said this elixir provides love and blankets your heart when you need to be supported in a gentle and nourishing way. Then, you will receive a Rose Quartz Palm Stone, a crystal of unconditional love. It carries a soft energy of compassion, kindness, tenderness and healing.
This 90 minute workshop intertwines Shamanic, Yogic and Reiki teachings with an emphasis on reawakening the heart to its own innate love. Using tools and techniques to elevate awareness to all kinds of love - self love, familial love, friendship, romance and more. We will meditate, move and connect to the energy of love. You will leave refreshed and energized with a greater understanding that love is what we are born with. It is the essential reality and our purpose on this earth.
Barb Lowes
, RYT 500, Reiki Master,
has practiced many styles of yoga for over 30 years and has certifications in Ashtanga, Yin and Restorative yoga as well as extensive study of yoga philosophy.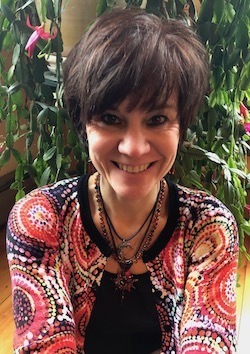 Becca Herrington
, Medicine Woman, has spent more than two decades training in the Shamanic practices
Of the traditional peoples of the Andes Mountains and jungles of Peru and Ecuador.
Schedule