Share
Close
HOTV Yoga and Ski Retreat: Snowbird, Utah
$960
•
Purchase required to enroll
with Bob Speck and Jo Kirsch
April 7 - 12, 2020
From $960

Join Bob Speck, RYT 500, E-RYT 200, PSIA III and Jo Kirsch, E-RYT 500, PSIA III, for a memorable week of skiing and yoga. Participants will have the opportunity to explore Snowbird on their own, as well as be guided around the mountain terrain. We'll practice yoga before and after skiing and have optional evening activities.

Lodging is at The Inn at Snowbird, where we will practice yoga, hot-tub, and have gym access. The Inn is a short walk to the Snowbird Center where the Tram is located and valet service is available for your skis. Restaurants, shopping and a full spa are all within walking distance of The Inn.

"The Heart of the Village Yoga Snowbird ski trip was the highlight of both my 2017 and 2019 ski season. A mix of both sunny spring skiing and beautiful winter skiing. Last year we had over 4 feet of snow in as many days! Bob and Jo were great at finding terrain for all different abilities, coordinating lunch meeting spots, and planning dinners for those who wanted to join in. And let me tell you, those yogis can ski and teach skiing. I'm loving my new attitude and skills on the cruisers. One more thing, yoga in the morning and evening was awesome for my legs. I was really surprised how the practice kept soreness away and re-energized me each day." - Joe McVicker
"When my friend, Roberta told me about the Heart of the Village Yoga and Ski retreat at Snowbird in Utah (April 2-9, 2017), I jumped at the chance to go skiing with my friend. Little did I know that I would leave the week making many new friends! Jo and Bob led our group through two hours of yoga each day and ski-toured us around the mountain. The yoga and skiing left me refreshed and reinvigorated. The yoga eradicated the ski boot pain…and all other pain, too! The valet service eliminated carrying the skiis :) The themes and stories Jo & Bob shared while leading us through yoga left me thoughtful, hopeful and grounded. I skied six days in a row…I do not recall ever doing so, even as a kid. I am far from a good skier and Snowbird proved to be a challenge for me. But I skied it. Well, some of it. I am thankful that points were not awarded for gracefulness. That I lack. But courage…that, I possess. Thank you, Jo & Bob for a wonderful experience." - Nancy Sardone
April at the 'Bird historically boasts sunny days with spring corn snow as well as powder days. Snowbird is big mountain skiing with long groomers and lots of off-piste skiing. Days are free for you to ski and explore Snowbird at your own pace. Beginner slopes at Snowbird are similar to expert slopes at Bromley and Stratton. Jo and Bob will be available to help guide you and familiarize you with the vast terrain at Snowbird. Ski Lessons are available through the Snowbird Mountain School where Bob and Jo taught skiing 2004 - 2010. We return to Snowbird year after year for the quiet, big mountain experience. If you are looking for nightlife you won't find it here. If you are looking for a backcountry experience inbounds you've hit the jackpot!

Arrival is Tuesday, April 7 and departure is Sunday, April 12, 2020. We will ski together April 8-12, 2020.

Retreat Fee*:The Inn at Snowbird - South Studio Room:
$1450pp Single Occupancy: includes 5 nights lodging, yoga before and after skiing, and guided skiing
$960pp Double Occupancy: includes 5 nights lodging, yoga before and after skiing, and guided skiing.
The Inn at Snowbird - Bedroom:
$1550pp Single Occupancy: includes 5 nights lodging, yoga before and after skiing, and guided skiing.
$1010pp Double Occupancy: includes 5 nights lodging, yoga before and after skiing, and guided skiing.
*Rates listed above include resort fees and taxes. Lift Tickets, meals, transportation are not included.
Lift Tickets: If you have an Ikon Pass, you have 5 Days of Skiing at Snowbird. If not, a 5-Day Full Tram/Lift Pass is available as a $300 add-on.

Roundtrip airport transfers can be arranged for through Canyon Transportation for $82 per adult, round trip; Late spring conditions can be variable throughout the day and are weather dependent. Terrain may not be available for all ability levels.
Questions? More info? Email Jo!
Ready to register? $960 deposit payment is due at time of booking.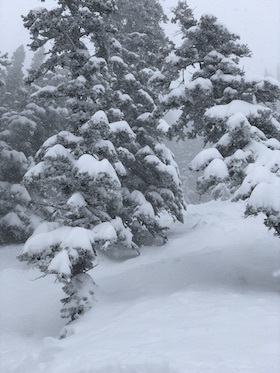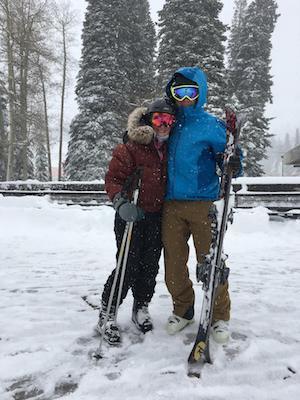 Cancellation policy Your deposit is nonrefundable unless a person is found to take your place.

Schedule